Happy Birthday
QUEST-O-MANIA
Ward Day Celebrations
Youth Power
Church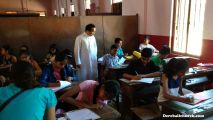 Yuva Spandan Derebail (YSD - ICYM) conducted Christmas Story Writing and Card Making Competition. It was held on 17th December , 2017 at 10:30 AM.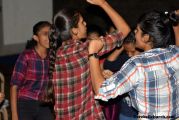 A campfire is for learning, for cooking, for friendship as it binds the connection with one another. The campfire of Derebail YCS youth was held on 9th of December, 2017 at 04:45 PM near the Church Mini Hall.
Liturgical Timings
Mass

Novenas

Daily
: 6:15 am
Monday
: Most Holy Redeemer
Saturday
: 5:00 pm
Tuesday
: St. Anthony
Sunday
: 5:30 am, 7:00 am, 9:15 am
Wednesday
: St. Joseph
Thursday
: Infant Jesus
Saturday
: Lady of Perpetual Succour

All Novenas after 6:15 am Mass

Eucharistic Adoration: Every Friday of the month, after the 5:30 pm mass
Children's Catechism: Sunday 8:15 am to 9:15 am, except on first Sunday of the month
Mass

Daily
: 6:15 am
Saturday
: 5:00 pm
Sunday
: 5:30 am, 7:00 am, 9:15 am

All Novenas after 6:15 am Mass

Novenas

Monday
: Most Holy Redeemer
Tuesday
: St. Anthony
Wednesday
: St. Joseph
Thursday
: Infant Jesus
Saturday
: Lady of Perpetual Succour
Eucharistic Adoration: Every Friday of the month, after the 5:30 pm mass
Children's Catechism: Sunday 8:15 am to 9:15 am, except on first Sunday of the month